Announcements
May 27, 2022
Alaiedon Elementary holds flag raising ceremony as a National Blue Ribbon School
Last fall, it was announced that Alaiedon Elementary, one of Mason Public Schools' exemplary elementary schools, was named a 2021 National Blue Ribbon School (NBRS).
May 26, 2022
MPS Schedules Three Candidates for Second Round Interviews for Superintendent
The Mason Public Schools Board of Education has selected and scheduled the following three candidates for second round interviews:
May 23, 2022
Mason Bulldogs Boys & Girls Track Regional Champions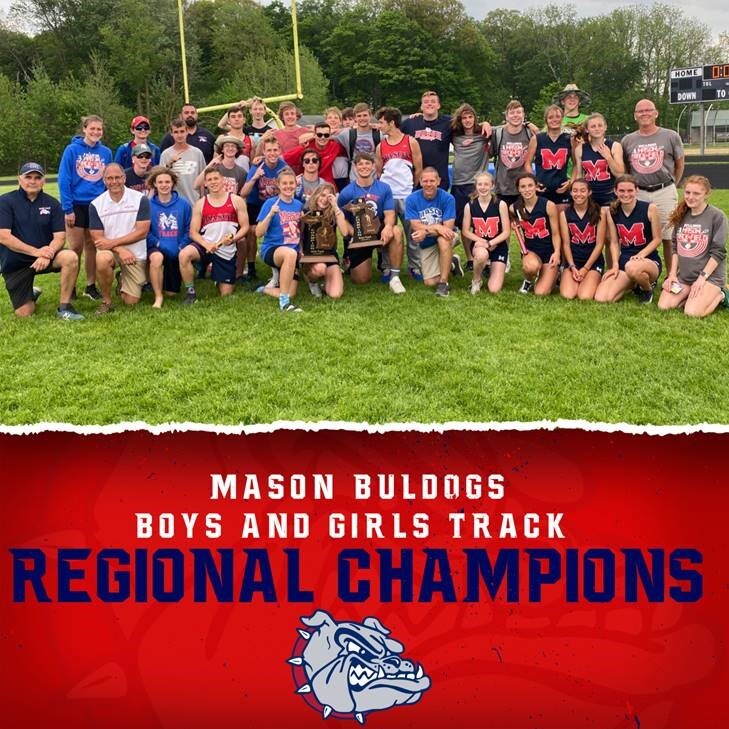 May 13, 2022
Board of Education Member Honored by State Association
Mason Public Schools (MPS) Board of Education member, Patrick O'Connor has been honored by the Michigan Association of School Boards (MASB) for his efforts to improve his leadership skills, demonstrating his commitment to student achievement and his own continuous improvement.
May 12, 2022
MPS Schedule Six Candidates for First Round Interviews for Open Superintendent Position
Mason Public Schools (MPS) Board of Education has selected six candidates for first round interviews to replace current Superintendent, Ronald Drzewicki, who retires at the end of August.