Meet the Principal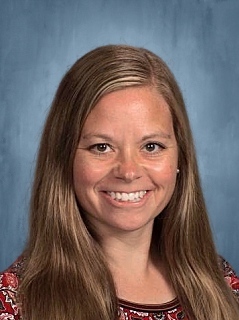 Welcome to Alaiedon Elementary
Everyone at Alaiedon is looking forward to a wonderful year filled with positive experiences for your children. You will want to look the calendar over very carefully and make note of important dates such as conferences, winter and spring breaks, and other days off. Please note the half days and late starts.
We offer a well-rounded curriculum designed to meet all state standards and guidelines, with an emphasis on a balanced literacy approach to reading instruction. In addition to a core curriculum of Math, English Language Arts, Science, and Social Studies; our students also receive Physical Education, Art, Music, Spanish, and Technology instruction. Also, Positive Behavioral Intervention and Supports (PBIS) and Multi-Tiered System of Support (MTSS) are utilized at the school.
Our Parent Teacher Organization is very involved in our school, sponsoring a variety of special activities throughout the school year. We welcome you to visit us!
Shana Barnum, Principal