School Improvement & Strategic Plan
The Strategic Plan provides direction for the District. It guides the District as it establishes goals and priorities for the District and School Improvement Plan.
Current Strategic Plan
Vision: Mason Public Schools will be an exemplary learning community that enables each student to flourish as a responsible citizen in a complex, changing world.
Mission: Mason Public Schools is committed to academic excellence in a safe environment where students develop critical thinking skills, are empowered to succeed, and are encouraged to serve their community.
Core Values: Excellence, Integrity, Innovation, Compassion, Commitment, Respect, Responsibility, Relationships
3-5 Year Targets
Curriculum, Instruction, Assessment
Align curriculum to state and national standards
Enhance high quality and engaging instruction
Use a comprehensive assessment system to guide curriculum and instruction
Facilities
Maintain, expand, and improve district facilities
Resources
Review and allocate resources (human, physical, fiscal) to maximize high-quality education
Staff, Student, and Community Relations
Promote and strengthen relationships
Expand effective partnerships
Ensure timely, efficient communication
3-5 Year Priorities
Ensure horizontal and vertical curricular alignment
Strengthen core instruction and Multi-Tiered System of Support
Integrate literacy skills across the curriculum
Expand the use of common formative and summative assessments
Integrate technology into educational practice
Provide safe, secure, and modern learning environments
Align professional development to district targets and priorities
Establish Professional Learning Communities
Develop consistent communication protocol and expectations
Strengthen district staff relationships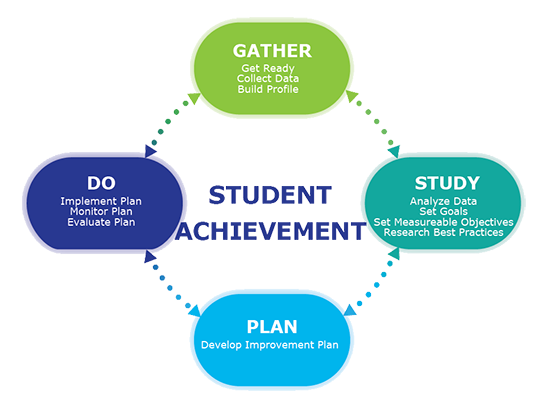 2022-2023 Annual Education Reports