Meet the Principals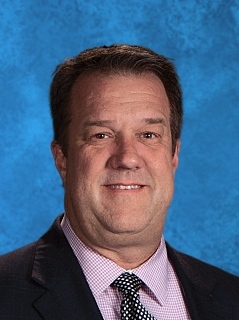 Welcome to Mason High School!
Mr. Lance Delbridge, Principal
I am excited to begin my 26th year working in Mason and my 23rd year as the Principal of Mason High School. Prior to serving in Mason, I served as a teacher and coach in Lansing Public Schools and as an Assistant Principal in Olivet Community Schools. It has been a great privilege assisting students in their development and watching them find success in a variety of ways. I am a proud parent of three Mason graduates. Our administrative team continues to work hard to create a safe environment where students are known individually and can find academic and personal success. We strive to hire great staff members, challenge them to be the best version of themselves, who in turn positively impact students and help them find personal success. I am humbled and honored to serve in this capacity and look forward to another great school year!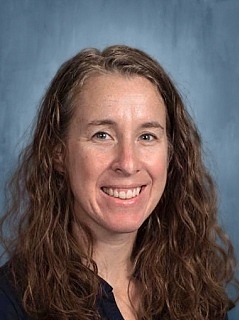 Ms. Tara Becker-Utess, Assistant Principal
Tara Becker is starting her second year as an Assistant Principal at Mason High School. Before joining the MHS team, she taught at Charlotte High School and served as the mathematics and social studies consultant for Ingham ISD. Mrs. Becker enjoys being back at the building level and the energy our students bring. She is impressed with the experienced faculty at the high school who work hard to provide phenomenal learning experiences for all of our students. Mrs. Becker lives in Mason with her husband and daughter. She is excited for her own daughter to experience the exemplary education that Mason Public Schools provide.
Mr. Nick Toodzio, Assistant Principal
Nick Toodzio started his career in education as a Russian language and social studies teacher at Lansing's Eastern High School. Mr. Toodzio is now beginning his 18th year as Assistant Principal of Mason High School and is proud to serve the Mason Public Schools and the City of Mason community. Maintaining an environment conducive to learning and safe for students and staff is a passion for Mr. Toodzio.
Tara Becker-Utess
Assistant Principal
Nicholas Toodzio
Assistant Principal