Food Service
The Food Service Department provides balanced breakfast and lunch to all the Districts' students.
As you know, breakfast is the most important meal of the day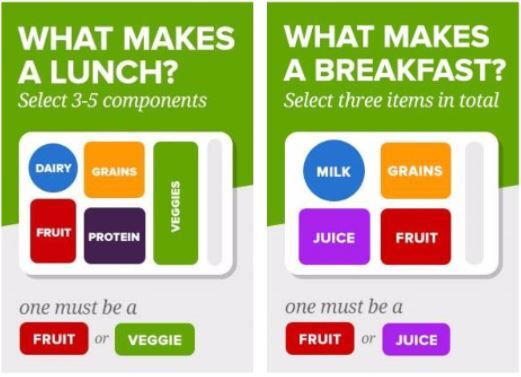 . As your child's educational facility, we know that hungry children cannot learn. As the first steps toward addressing this issue, we serve breakfast at all Mason Public Schools. Breakfast is served before school at different locations in each building. A school breakfast is made up of three components, which are defined as one serving of fruit, one serving of milk and one equivalent grain/bread. Hot and cold breakfast served throughout the week.
All students will receive one breakfast per day.
Mason High School: Breakfast served 7:00 am – 7:45 am
Mason Middle School: Breakfast served 7:25 am – 7:35 am
Harvey Education Center: Breakfast served 8:25 am – 8:50 am
Alaiedon Elementary: Breakfast served 8:30 am – 9:00 am
North Aurelius Elementary: Breakfast served: 8:20 am – 9:00 am
Steele Elementary: Breakfast served: 8:25 am – 8:40 am
Breakfast is served in several stations near the entrance so students can grab and go upon entry of the building.
Bulldog Academy Meal Pickup

Bulldog Academy Meal Pickup is closed for the Summer. Thank You!
Mason Public Schools serves breakfast, lunch, and offers free and reduced meal programs. The USDA has extended free meals through the 2021-2022 school year for ALL students, regardless of income. The program includes one reimbursable meal per student (at breakfast and lunchtime). At the secondary level, a la carte options and second main entrees will be at a charge for students and not covered in this program. See a la carte price list below.
e~Funds for Schools, Electronic Payments
Parents, guardians, and others can now make payments for children's meals and high school athletics using e~Funds for Schools.
You must register for an e~funds for schools account in order to use this service. When asked to enter a family number, enter your 10-digit phone number with no parentheses or dashes (e.g. 5175551234). After entering your phone number, please click on the add button.
Please contact the district's IT Department at (517) 676-6516 if you have any problems setting up your e~Funds for Schools account.
Additional e~Funds Information
Payments can be made by an electronic withdrawal from your checking account, savings account or debit card, or charged to your credit card.
e~Funds for Schools charges a small fee for processing your payments. Payments made from a checking or savings account will incur a fee of $1.00 per transaction. Payments made using a debit or credit card will incur a fee of $1.00 per transaction plus 1.99% of the amount paid.
For checking accounts and savings accounts, the payment must be posted by 9:30 a.m. to be credited for the same day. Credit card and debit card payments must be posted by 11:00 p.m. the day prior to its posting. Any payments after these times will not be posted until the following business day.
Food Service and High School Athletics accounts are set up as family accounts. Therefore, payments will be applied based on your family arrangement. Unless otherwise designated, payments can be applied to any student in the family, which will allow other siblings to have access to the funds. You can check your family food service balance through your Skyward Family Access account.
Please call (517) 676-6529 or stop by the Food Service office located in the high school for assistance if you have any questions regarding your food service account.
Please call (517) 676-6535 or stop by the Athletics Office located in the high school for assistance if you have any questions regarding the payment of athletics fees.
Free Breakfast and Lunch for ALL Students
Mason Public Schools will be participating in the Seamless Summer Option as part of the National School Lunch and School Breakfast Programs for the 2021-2022 School Year. All students are enrolled at Mason Public Schools can receive a healthy breakfast and lunch at NO CHARGE to your household each day. We still need your household to complete the Free and Reduced-Price Meal Application through your Skyward family access account. Please contact us if you would like a paper copy of the application. This information is CRITICAL in determining the amount of money that Mason Public Schools receives from a variety of State and Federal supplemental programs like Title I, At-Risk (31a), Title II A, E-Rate, etc. These supplemental programs have the potential to offer supports and services for our students including, but not limited to:
Instructional Supports (Staff, Supplies, Materials, etc.)
Non-Instructional Supports (Counseling, Social Work, Health Services, etc.)
Professional Learning for Staff
Parent and Community Engagement Supplies and Activities
Technology
Pandemic EBT
We are asking that you please complete and submit the application as soon as possible to ensure additional funding for our school is available to meet the needs of our students. All information on the application is confidential. Without your assistance in completing and returning the application, Mason Public Schools cannot maximize the use of available State and Federal funds.
If we can be of further assistance, please contact Chris Salmon, Food Service Director, or call (517) 676-6529.
Free Meal Program
Applications must be filled out completely. Please read it carefully and fill in ALL information as asked for. Applications will not be processed until the form has all information boxes filled out.
Free & Reduced Lunch applications can be submitted anytime during the school year as the need arises. Please see below on how to apply. Menus and a la Carte pricing are posted in all school cafeterias.
Why still apply?
You can complete a paper Free & Reduced Meal Program Application. Completed applications must be returned to the school at:
Mason Food Service Office
1001 S. Barnes St.
Mason, MI 48854 or email Jennifer Grew
For further information please download our Instructions and Frequently Asked Questions documents.
Special Dietary Statement
If your student has a food intolerance please fill out the Special Dietary Form and return it to Mason Public Schools Food Service Department 1001 S. Barnes Street, Mason, MI 48854 or email Jennifer Grew.