Welcome to
Mason Public Schools
An exemplary learning community -
Every student. Every day.

November 9, 2023
Connor Thomas Named Region 7 Athletic Director of the Year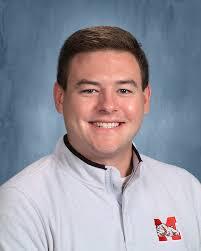 Congratulations to Mason High School Athletic Director Connor Thomas. Mr. Thomas was named as the Region 7 Athletic Director of the Year. Thank you for all that you do for our athletic programs!
August 10, 2023
2023-24 School Meal Information
June 16, 2023
Staff Recognition
This spring the administration team surprised and recognized 34 teachers and staff members for their dedication and service to the district. This short video captured these milestones! Staff members were celebrated for 20, 25, 30 and 35 years of employment with the Mason Public Schools. Thank you to our teachers and staff, both long standing and new to the district, for your commitment to our students this year!
Calendar

Previous

December

2023

Next

S
M
T
W
T
F
S
1
2

Dec 2

8:00 AM to 9:00 PM

Location:

MHS Fieldhouse, Gym & Cafeteria

Calendar:

Mason High School

3

Dec 3

8:00 AM to 9:00 PM

Location:

MHS Fieldhouse, Gym & Cafeteria

Calendar:

Mason High School

4

Dec 4

MMS Book Fair, MMS Library

Calendar:

Mason Middle School

Contact Mrs. Kirsten Foster with any questions,

fosterk@masonk12.net 

Thank you

There will be more information sent out via emails regarding placing orders, etc.

5

Dec 5

MMS Book Fair, MMS Library

Calendar:

Mason Middle School

Contact Mrs. Kirsten Foster with any questions,

fosterk@masonk12.net 

Thank you

There will be more information sent out via emails regarding placing orders, etc.

10:00 AM to 12:00 PM

NHS Safe Driving Campaign

Calendar:

Mason High School

11:30 AM to 2:15 PM

Wilson Talent Center Visit (Counselors)

Location:

WTC Hagadorn Rd

Calendar:

Mason High School

6

Dec 6

MMS Book Fair, MMS Library

Calendar:

Mason Middle School

Contact Mrs. Kirsten Foster with any questions,

fosterk@masonk12.net 

Thank you

There will be more information sent out via emails regarding placing orders, etc.

Calendar:

District Calendar

Student Late Start Wednesday/Teacher PLC

Calendar:

Mason Middle School

10:00 AM to 12:00 PM

NHS Safe Driving Campaign

Calendar:

Mason High School

3:00 PM to 4:00 PM

Calendar:

Mason High School

7

Dec 7

MMS Book Fair, MMS Library

Calendar:

Mason Middle School

Contact Mrs. Kirsten Foster with any questions,

fosterk@masonk12.net 

Thank you

There will be more information sent out via emails regarding placing orders, etc.

5:15 PM to 6:15 PM

Location:

Mason City Hall

7:00 PM to 9:00 PM

7th & 8th gr Band Winter Concert

Location:

Mason High School, 1001 S Barnes St, Mason, MI 48854, USA

Calendar:

Mason Middle School

8

Dec 8

MMS Book Fair, MMS Library

Calendar:

Mason Middle School

Contact Mrs. Kirsten Foster with any questions,

fosterk@masonk12.net 

Thank you

There will be more information sent out via emails regarding placing orders, etc.

9

Dec 9

8:00 AM to 8:00 PM

Robotics - Lego State Championships

Location:

MHS Fieldhouse, Cafeteria, Classrooms

Calendar:

Mason High School

10

Dec 10

8:00 AM to 8:00 PM

Robotics - Lego State Championships

Location:

MHS Fieldhouse, Cafeteria, Classrooms

Calendar:

Mason High School

11

Dec 11

10:52 AM to 12:28 PM

Lockdown Drill - During 3rd hour

Calendar:

Mason High School

7:00 PM to 8:30 PM

Calendar:

Mason High School

12

Dec 12

7:30 AM to 2:30 PM

Location:

Spec Ed Conf Rm 33

Calendar:

Mason High School

10:00 AM to 12:00 PM

US Navy Visits MHS (All Lunches)

Calendar:

Mason High School

7:00 PM to 8:00 PM

MHS Bulldog Bowling Meeting

Calendar:

Mason High School

13

Dec 13

Calendar:

District Calendar

Student Late Start Wednesday/Teacher PLC

Calendar:

Mason Middle School

3:00 PM to 4:30 PM

Guiding Coalition - Room 82

Calendar:

Mason High School

7:00 PM to 8:30 PM

7th & 8th Choir Winter Concert

Location:

Mason High School, 1001 S Barnes St, Mason, MI 48854, USA

Calendar:

Mason Middle School

14

Dec 14

8:00 AM to 2:30 PM

Location:

Fieldhouse Balcony

Calendar:

Mason High School

7:00 PM to 9:00 PM

Location:

Mason City Hall

7:00 PM to 9:00 PM

Calendar:

Mason High School

15

Dec 15

10:45 AM to 1:45 PM

Deroshia/Feskorn Shopping Field Trip

Location:

Edgewood Plaza/Culvers, Lansing

Calendar:

Mason High School

16
17
18
19

Dec 19

7:00 PM to 7:45 PM

6th gr Choir Concert-ODD & EVEN Days, 5th Hour

Calendar:

Mason Middle School

7:45 PM to 8:30 PM

6th gr Choir Concert-ODD & EVEN Days, 6th Hour

Calendar:

Mason Middle School

20

Dec 20

Calendar:

District Calendar

Student Late Start Wednesday/Teacher PLC

Calendar:

Mason Middle School

2:45 PM to 3:45 PM

Staff Meeting (Emily Epling Health & Safety)

Calendar:

Mason High School

7:00 PM to 8:00 PM

Band Winter Concert- Snow Day Make Up

Calendar:

Mason Middle School

21

Dec 21

7:00 AM to 7:40 AM

Calendar:

Mason High School

5:15 PM to 6:15 PM

Location:

Mason City Hall

6:30 PM to 7:30 PM

Location:

Mason City Hall

22
23
24
25

Dec 25

Calendar:

Alaiedon Elementary

Calendar:

Mason High School

Calendar:

Mason Middle School

Calendar:

District Calendar

26

Dec 26

Calendar:

Mason High School

Calendar:

Mason Middle School

Calendar:

District Calendar

Calendar:

Steele Elementary

27

Dec 27

Calendar:

Mason High School

Calendar:

Mason Middle School

Calendar:

District Calendar

Calendar:

Alaiedon Elementary

28

Dec 28

Calendar:

Mason High School

Calendar:

Mason Middle School

Calendar:

District Calendar

Calendar:

Steele Elementary

29

Dec 29

Calendar:

Mason High School

Calendar:

Mason Middle School

Calendar:

District Calendar

Calendar:

Alaiedon Elementary

30

Dec 30

Calendar:

Mason High School

Calendar:

Mason Middle School

Calendar:

District Calendar

31

Dec 31

Calendar:

Mason High School

Calendar:

Mason Middle School

Calendar:

District Calendar
Location:

MHS Fieldhouse, Gym & Cafeteria

Calendar:

Mason High School

MMS Book Fair, MMS Library

Calendar:

Mason Middle School

Contact Mrs. Kirsten Foster with any questions,

fosterk@masonk12.net 

Thank you

There will be more information sent out via emails regarding placing orders, etc.

NHS Safe Driving Campaign

Time:

10:00 AM to 12:00 PM

Calendar:

Mason High School

Wilson Talent Center Visit (Counselors)

Time:

11:30 AM to 2:15 PM

Location:

WTC Hagadorn Rd

Calendar:

Mason High School

Calendar:

District Calendar