Welcome to

Mason Public Schools

Mason Public Schools is committed to academic excellence in a safe environment where students develop critical thinking skills, are empowered to succeed, and are encouraged to serve their community.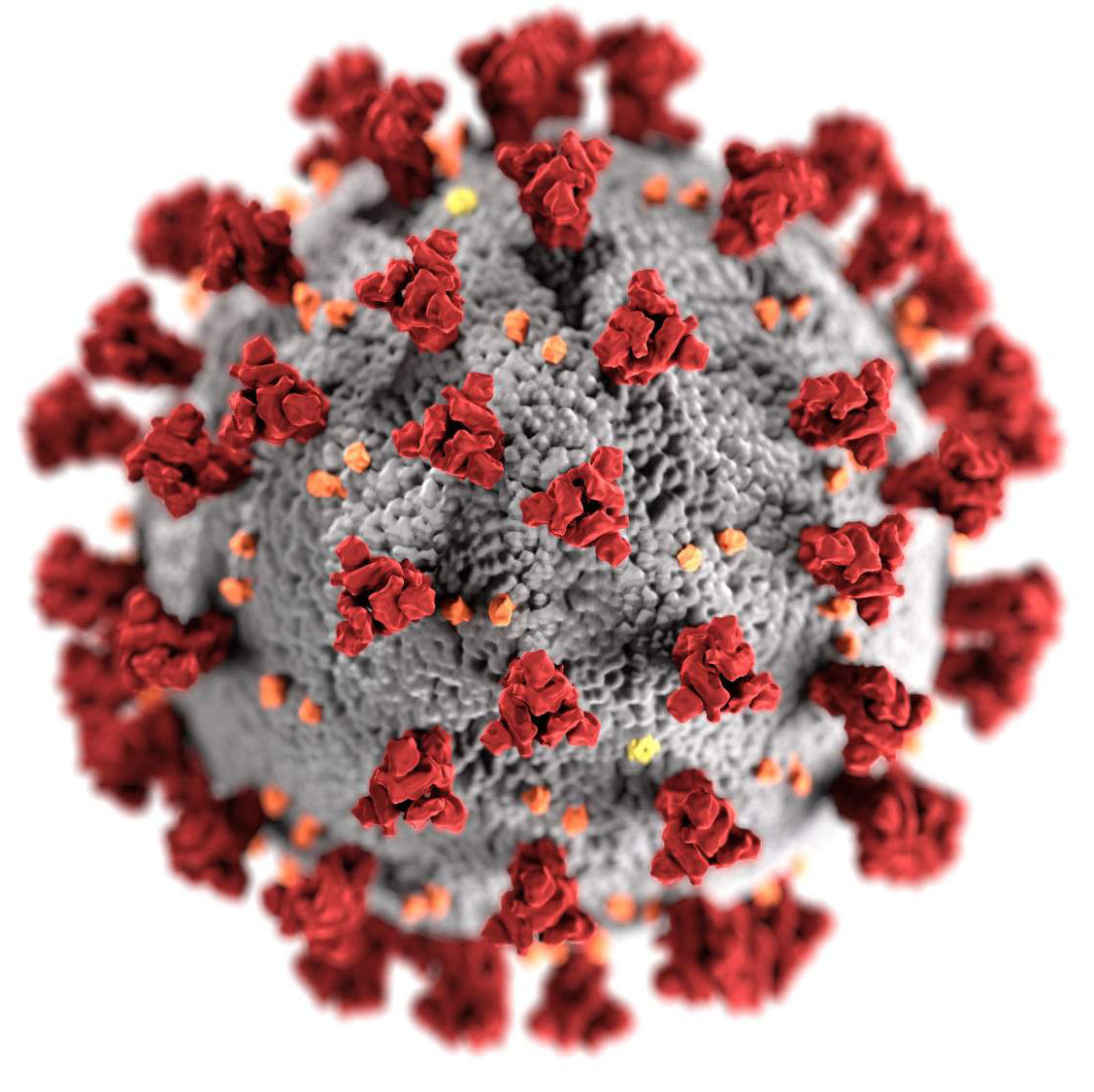 As masks continue to be a valuable tool in limiting the spread of COVID-19, MPS is recommending but not requiring masking inside District buildings for staff and students regardless of vaccination status or age level.
Students and staff are still required to wear masks in Head Start programs based on federal guidelines.
Guidance: What happens if my child is Positive or a Close Contact?
Students and staff are still required to continue monitoring their daily health and/or symptoms, however, completing the daily health screening form will no longer be a requirement.
Classrooms and shared spaces are cleaned routinely.
View the COVID-19 dashboard here.
Calendar

Previous

May

2022

Next

S
M
T
W
T
F
S
1
2

May 2

8:00 AM to 10:30 AM

MHS AP Exams (US Gov & Politics)

Calendar:

Mason High School

11:45 AM to 2:45 PM

MHS AP Exams (Chemistry)

Calendar:

Mason High School

5:15 PM to 6:15 PM

Finance and Property Committee

Location:

Mason City Hall

3

May 3

NWEA Testing - Special TIES Time Schedule

Calendar:

Mason High School

9:00 AM to 2:30 PM

HS IEP Day

Location:

Spec Ed Conf Rm 33

Calendar:

Mason High School

10:00 AM to 12:00 PM

Decision Day 2022 (All Lunches)

Calendar:

Mason High School

11:45 AM to 2:45 PM

MHS AP Testing (Psychology)

Calendar:

Mason High School

4

May 4

Late Start/PLC

Calendar:

District Calendar

Track and Field Pictures

Calendar:

Mason Middle School

7:45 AM to 11:15 AM

MHS AP Exams (English Lit)

Calendar:

Mason High School

8:30 AM to 11:00 AM

MSTEP

Calendar:

Mason High School

11:45 AM to 2:45 PM

MHS AP Exams (Computer Science A)

Calendar:

Mason High School

3:00 PM to 4:30 PM

Guiding Coalition Mtg.

Calendar:

Mason High School

4:30 PM to 6:30 PM

Track and Field vs Waverly/Holt

Calendar:

Mason Middle School

7:00 PM to 8:00 PM

Promise Scholarship Ceremony

Calendar:

Mason Middle School

5

May 5

NWEA Testing (TIES)

Calendar:

Mason High School

7:40 AM to 9:40 AM

NWEA Testing

Calendar:

Mason Middle School

11:45 AM to 2:45 PM

MHS AP Exams (Statistics)

Calendar:

Mason High School

7:00 PM to 9:00 PM

Spring Musical "Beauty and the Beast"

Calendar:

Mason High School

6

May 6

Hyaduck's Class to Potter Park Zoo

Calendar:

Mason High School

7:45 AM to 10:45 AM

MHS AP Exams (US History)

Calendar:

Mason High School

7:00 PM to 8:00 PM

Mason 5K run

Calendar:

Mason Middle School

7:00 PM to 9:00 PM

Musical

Calendar:

Mason High School

7

May 7

7:00 PM to 9:00 PM

Musical

Calendar:

Mason High School

8
9

May 9

Board Meeting

Location:

Mason City Hall

7:45 AM to 1:45 PM

MHS AP Testing (Acommodated Calculus)

Location:

Special Ed Conf Room 33

Calendar:

Mason High School

7:45 AM to 1:45 PM

MHS AP Testing (Calculus)

Calendar:

Mason High School

11:45 AM to 4:45 PM

MHS AP Testing (Comp Sci)

Calendar:

Mason High School

4:00 PM to 7:00 PM

10

May 10

MSTEP 6 & 7 grades, ELA

Calendar:

Mason Middle School

MSTEP testing will be in the morning.

9:30 AM to 1:30 PM

Mrs. Murray's Class-Field Trip to Mooville Creamery

Location:

MOO-ville Creamery, 5875 S, M-66, Nashville, MI 49073, USA

Calendar:

Mason Middle School

Mrs. Murray's class only. Please make sure to pack your student a sack lunch. No microwave available.

11

May 11

Late Start/PLC

Calendar:

District Calendar

7:00 AM to 8:00 AM

Top Ten% Breakfast

Calendar:

Mason High School

7:45 AM to 12:45 PM

MHS AP Testing (Spanish)

Calendar:

Mason High School

11:45 AM to 2:45 PM

MHS AP Exams (Biology)

Calendar:

Mason High School

2:50 PM to 3:50 PM

Department Meetings

Calendar:

Mason High School

4:30 PM to 6:30 PM

Track and Field vs Charlotte

Calendar:

Mason Middle School

12

May 12

7:45 AM to 12:45 PM

MHS AP Testing (Accom. World History: Modern)

Calendar:

Mason High School

7:45 AM to 12:45 PM

MHS AP Testing (World History: Modern)

Calendar:

Mason High School

8:00 AM to 3:00 PM

HS IEP Day

Location:

Spec Ed Conf Rm 33

Calendar:

Mason High School

11:45 AM to 2:15 PM

MHS AP Exams (Physics 1)

Calendar:

Mason High School

13

May 13

7:45 AM to 11:30 PM

8th gr Band Trip

Calendar:

Mason Middle School

8th gr Band, Greenfield Village, Ford Museum, Detroit Symphony, and Dave & Buster's.

10:00 AM to 12:00 PM

Kona Ice Truck at MHS (lunches)

Calendar:

Mason High School

11:45 AM to 3:45 PM

MHS AP Exams (Physics 2)

Calendar:

Mason High School

3:30 PM to 5:30 PM

Track and Field vs Ionia - Invitational

Calendar:

Mason Middle School

14
15
16

May 16

4:30 PM to 7:30 PM

Track and Field- LC MS Invite

Calendar:

Mason Middle School

5:00 PM to 6:00 PM

Policy and Curriculum Committee

6:00 PM to 7:00 PM

Community and Staff Relations Committee

Location:

Mason Middle School/Media Center

17

May 17

MSTEP 6 & 7 grades, Math

Calendar:

Mason Middle School

MSTEP testing will be in the morning.

18

May 18

Late Start/PLC

Calendar:

District Calendar

12:00 PM to 1:00 PM

SAT Prep Celebration (During WIN)

Location:

Hyde's Classroom

Calendar:

Mason High School

7:00 PM to 9:00 PM

Local Scholarship Program

Calendar:

Mason High School

19

May 19

7:00 AM to 7:30 AM

April Student of the Month

Calendar:

Mason High School

9:15 AM to 12:10 PM

MS to HS Transition (selected students)

Calendar:

Mason Middle School

11:45 AM to 3:45 PM

AP Testing (French)

Calendar:

Mason High School

6:45 PM to 7:15 PM

Diversity Committee Report Out

Location:

https://masonk12.zoom.us/j/89261732597?pwd=7kX1AddABrjbO4m25pmdz4WG627I6v.1

Calendar:

District Calendar

20

May 20

PROM 2022

Location:

MSU Stadium Huntington Club

Calendar:

Mason High School

1:00 PM to 7:00 PM

Setup MHS Band Spring Concert

Calendar:

Mason High School

7:00 PM to 9:30 PM

8th gr Hawaiian Social & Dance

Calendar:

Mason Middle School

Aloha! 8th gr Hawaiian Social & Dance Food, Kona Ice truck (extra cost for Kona Ice), yard games, Hula Hoop contest, music and dancing. If you would like to donate financially to this event, and towards end of year Yard Signs for our 8th graders, you may drop off a check made out to MMS PAC or cash designated to the PAC/8th gr Dance to the Middle School Main Office. Location: Cafeterias & Outside

21
22

May 22

7:00 AM to 7:00 PM

MHS Band Spring Concert/Ice Cream Social

Location:

MHS Auditorium & Cafeteria

Calendar:

Mason High School

23

May 23

4:30 PM to 6:30 PM

Track and Field vs Eaton Rapids

Calendar:

Mason Middle School

5:00 PM to 10:00 PM

Special Meeting - Superintendent Interviews

7:00 PM to 9:00 PM

7th & 8th gr Band Concert

Calendar:

Mason Middle School

8th gr Band Concert at Mason High School Auditorium.

24

May 24

Smiles on Wheels

Calendar:

Steele Elementary

7:00 AM to 7:45 AM

NHS Senior Breakfast

Calendar:

Mason High School

10:00 AM to 1:45 PM

8th gr Band, Elementary performance

Calendar:

Mason Middle School

8th gr band, performing at Alaiedon EL during lunches on the playground.

5:00 PM to 7:00 PM

Senior Party - Cafe/ outside

Location:

Parking Lot or Cafeteria (Inclement Weather)

Calendar:

Mason High School

5:00 PM to 10:00 PM

Special Meeting - Superintendent Interviews

25

May 25

Smiles on Wheels

Calendar:

Steele Elementary

Late Start/PLC

Calendar:

District Calendar

10:00 AM to 12:00 PM

Picnic in the Parking Lot

Calendar:

Mason High School

7:00 PM to 9:00 PM

Spring Concert

Calendar:

Mason High School

26

May 26

Smiles on Wheels

Calendar:

Steele Elementary

7th gr Vision Testing

Calendar:

Mason Middle School

7th gr Vision Testing all day. Also for our contained special education classroom, along with any referrals. If your student wears glasses or contacts, please ensure that they are wearing them for their testing.

Seniors Last Day of School (Waive Final Exams)

Calendar:

Mason High School

4:30 PM to 6:30 PM

Track and Field vs DeWitt

Calendar:

Mason Middle School

6:00 PM to 7:00 PM

Capital Improvement Committee - Cancelled

Location:

Mason City Hall

27

May 27

Hyaduck's Class to City Limits

Calendar:

Mason High School

Jones/Ward Field Trip to Cedar Point

Calendar:

Mason High School

Seniors Last Day of School (take Final Exams)

Calendar:

Mason High School

28
29
30

May 30

No School

Calendar:

Mason High School

No School

Calendar:

Mason Middle School

31

May 31

8:30 AM to 12:30 PM

6th Grade Field Day

Calendar:

Mason Middle School

10:35 AM to 12:35 PM

Spanish Class visiting Los Tres

Calendar:

Mason Middle School
6th Grade Field Day

Time:

8:30 AM to 12:30 PM

Calendar:

Mason Middle School

Spanish Class visiting Los Tres

Time:

10:35 AM to 12:35 PM

Calendar:

Mason Middle School

Delayed Start Wednesdays End

Calendar:

Mason High School