March 9, 2023
Mason Moves Forward- Saturday, March 18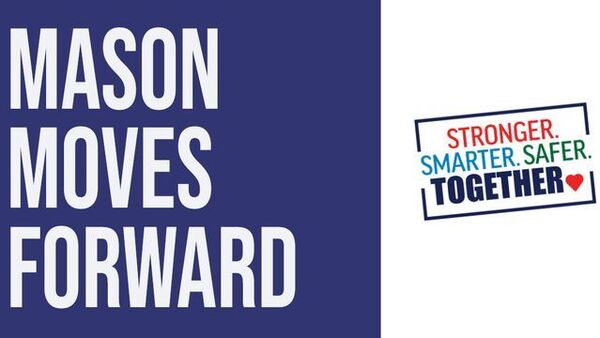 Mason students, staff, families, and community members are invited to Mason Moves Forward, a day of engagement, exploration and authentic learning opportunities. The second annual event is aimed at learning how we are different and unique and how understanding and supporting one another will lead to greater success for individuals.
Mason Moves Forward will feature guest speakers and engaging, interactive activities at learning and experience stations. Activities and programs are designed for students in prekindergarten- high school, and the event will also offer a presentation by MPS consultant Dr. Karlin Tichenor for adult attendees.
Guest speaker, Kristin Haynie, Michigan State University Women's Basketball assistant coach, will kick off the event and the day will conclude with awards for the Mason Moves Forward Multimedia Contest.
Learning stations and presentations will explore a range of diversity, equity and inclusion topics including differences in abilities, socioeconomic status, religion, holidays, race, culture and access to resources. Additional topics of discussion for adult attendees will include DE&I terminology and approaches, problem solving and relationship management, and collaboration and engagement skills and techniques.
When: Saturday, March 18, 2023 10 a.m.- 12 p.m.
Where: Mason High School, 1001 South Barnes Street, Mason, MI 48854